Originally posted at SHAPESHIFTER SEDUCTION.
WELCOME TO WOLF-LAND, HOME TO WEREWOLVES, ONCE UPON A TIME — HAVE THEY MIGRATED TO WOLF PEAK TERRITORY? 
RECENTLY SPOTTED DURING *FIND A HALLOWEEN WEREWOLF* NIGHT IN WOLF PEAK 
October-spooky bites, howls and yowls, shapeshifter lovers. 
Once upon a time, last spring in fact, I began writing a post about a place in Ireland that was once named, Wolfland. Okay, I never got to finish. Certainly not unusual these days, given how my life is currently. 
Anyhoo, that post was a flash-scene story [partially written] inspired by this article: Howling Against the Moon: The Last Wolves of Ireland ~ http://www.ancient-origins.net/news-history-archaeology/howling-against-moon-last-wolves-ireland-005297~ 
Now, fast forward to a COAST TO COAST AM show this October 2018 that featured Paul Sinclair and his research on the Fixton Werewolf, in where? The place known as Wolf-land ~https://www.coasttocoastam.com/show/2018/10/06~ 
HERE'S THE BLURB: 
Origins of Halloween/ Flixton Werewolf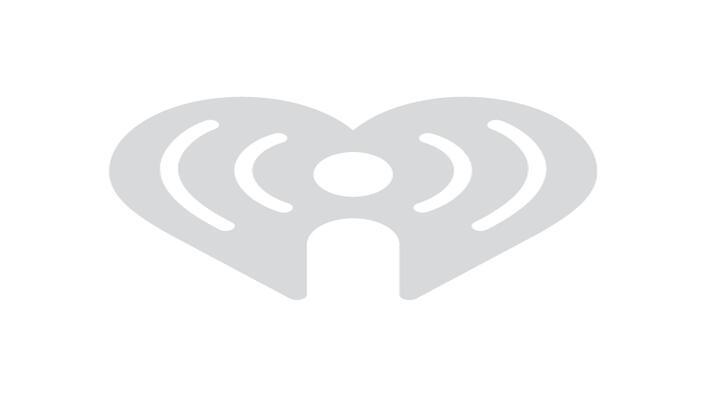 During the latter part of the program, researcher Paul Sinclair reported on accounts of a creature known as the Flixton Werewolf (https://truthproof.webs.com/images). "I'm not here tonight to subscribe to the idea of lycanthropy, however, I do believe something exists, something very real otherwise it would not have been reported and come through over a period of hundreds of years," Sinclair said. The village of Flixton is built on an ancient archaeological site, and in the 10th century a refuge was constructed there "to protect travelers from an infestation of savage beasts… lest they be devoured," he explained, adding Flixton was once called Wolf-land.
Sinclair related an account from 1948, when two boys playing on burial mounds near Flixton encountered a creature resembling a dog that was squatting and looking at something in its clawed hands. The beast lifted its head, looked at them, and the boys ran away, he continued, noting the creature did not pursue them. During the 1960s, a farmer from a nearby village was walking along a drainage ditch, opened a gate, and claimed a large clawed hand touched him. "He could see the hand and felt the hand, so there is a physical presence to whatever we're dealing with," Sinclair disclosed. In another account from the same decade, two men traveling by motorcycle happened upon a large, hair-covered creature with red eyes. Again, it did not pursue them, Sinclair pointed out. "I honestly believe that we're seeing a glimpse into some other dimension," he proposed.
https://www.coasttocoastam.com/show/2018/10/06
PAUL SINCLAIR'S BOOK: truthproof.webs.com
Flixton Werewolf 
WEREWOLF AND THE THREE LITTLE PIGS, A HALLOWEEN PLAY IN WOLF PEAK 
RUNNING THE STREETS AROUND MOONRISE LAKE'S HAUNTED HOUSE 
LITTLE RED RIDING HOOD AND HER WEREWOLF HALLOWEEN-ENTERTAIN THOSE WHO LIVE IN WOLF PEAK TERRITORY 
BLACK WEREWOLF, HE'S ON PATROL GUARDING WOLF PEAK TERRITORY 
ONE OF WOLF PEAK'S SUPER-SOLDIER WEREWOLVES 
ELDER FROM WOLF-LAND, HE NOW LIVES IN WOLF PEAK TERRITORY 
THIS ICONIC WEREWOLF STATUE STANDS GUARD AT THE HAUNTED HOUSE 
COSTUMED AS LITTLE RED RIDING HOOD, THIS WOLF PEAK WITCH IS ATTENDING ONE OF THE HALLOWEEN PARTIES WITH HER WOLF FAMILIAR 
WEREWOLF ART, VERY POPULAR DURING THE HALLOWEEN SEASON 
PORTRAIT OF A SHIFTER WOLFESS FROM WOLF-LAND … SHE LOVES BEING IN WOLF PEAK TERRITORY
SHAPESHIFTER WOLF AND HIS FAIRY FRIEND ENJOY A STARRY NIGHT 
OTHER-WORLD SHIFTER WOLF WHO RECENTLY ARRIVED IN WOLF PEAK TERRITORY, A FRIENDLY AMBASSADOR FOR HIS PLANET-WORLD … HE'S ENJOYING THE HALLOWEEN CELEBRATIONS  
WEREWOLFESS, SHE ADORES ROAMING THE FORESTS OF WOLF PEAK TERRITORY 
DRESSED TO KILL FOR THE PARKLAND THAT SURROUNDS THE HAUNTED HOUSE … THIS HALLOWEEN TOUR IS ALWAYS FILLED 
ANCIENT IMMORTAL SOLDIER… HE'S A WEREWOLF SHAPESHIFTER, AND ONE OF THE FIERCEST GUARDS WHO WATCHES OVER THE HUGE UNDERGROUND COMPOUND WHERE MOST IN WOLF PEAK TERRITORY LIVE, WORK, AND LOVE EACH OTHER  
THE WEREWOLFESS COUNCIL OF WOLF PEAK TERRITORY … A MOONLIT GATHERING FOR THE SEASON OF SAMHAIN 
PORTRAIT OF WOLF PEAK'S VERY OWN SHAMAN WOLF WARRIOR … HE LEADS MYSTICAL CELEBRATIONS DURING HALLOWEEN 
IMAGINE IF YOU'RE AN INTRUDER, OR AN ARMY THAT UNWISELY INVADES WOLF PEAK TERRITORY … YOU COME FACE TO FACE WITH A PROTECTIVE PACK OF BLACK WEREWOLVES … YES, THIS NIGHTMARE LIVES 
AND THIS NIGHTMARE LIVES … FORTUNATELY, THEY'RE PALS WITH DANTE, THE ALPHA WOLF LEADER, OF WOLF PEAK TERRITORY 
ONE OF THE HIDDEN CASTLES IN WOLF PEAK TERRITORY … THIS ONE IS THE HOME OF AN ANCIENT WEREWOLF CLAN … THEY OFTEN THROW GREAT BANQUET-PARTIES 
~~~~~~ 
Run on the Wild Side of Romance